Warranty: 3 years
Applicable Industries: Garment Shops, Building Material Shops, Machinery Repair Shops, Farms, Retail, Construction works
Weight (KG): 96 KG
Customized support: OEM, ODM
Gearing Arrangement: Helical or Cylindrical
Output Torque: top to 36000N.m
Input Speed: 600-1500r/min worm gear reducer
Output Speed: 0.011-161r/min
Product name: ZQ Helical Transmission Gear Reducer ZQ 650 Gearbox reducer for Mining
Heat treatment:: Quenching / Carburizing
Material: Steel or cast iron
Mounting Position: Foot/ Flange Mounted
Gear material: Low carbon high alloy steel
Color: blue, green or customized
Quality control system: ISO9001
Application: Mining,Lifting machinery,crane
Structures: Drive Shaft
Output Form: Hollow Shaft
Packaging Details: Wooden box and carton or wooden pallet.
Port: ZheJiang Port,HangZhou Port,ZheJiang Port
Professional mechanical transmission field–ZheJiang Ruige Transmission Machinery Co., LtdSpecializing in the production of gears, gearboxes, gear reducer for mining,lifting,general chemical,light industry and other industries and so on. Products Description ZQ Series Cylindrical gear reducerZQ Cylindrical gear reducer, two-stage cylindrical gear transmission. It is widely used in lifting and transportation machinery, mining machinery and general chemical industry. Its working temperature is – 40℃ +45℃, input speed is not higher than 1500 rpm, gear drive circumferential speed is not more than 14 m/s, and it can run in both directions.The gear reducer has 9 gear ratios,9 configuration types and 3 kind of low speed shaft.It is widely used in metallurgical equipment, mining equipment, automation equipment, food machinery, packaging equipment, tobacco equipment etc.. Assembly Form(cylindrical gear reducer)ZQ gear reducer has 9 assembly forms. The input shaft is conical, the output shaft end has cylindrical shaft extension (Z type),gear type (CA type), and European (cross slider) coupling (F type). General ZQ gear reducer Heavy duty ZQ JZQ gear reducer ZQ Series Cylindrical gear reducer Shape, Shaft End and Installation Dimensions gear reducer has many forms, OEM stepper servo electric motor worm gear the above data is for reference only——-If you have any questions, please feel free to consult us Quality Upgrade: Manufacture with the latest technical standards and upgrade productsSturdy and durable:Made of high quality material, durableGood applicability of the whole machine:It can be installed in many ways with input and output models.High reliability:heavy weight, stable operation and long service lifeRunning low noise:In the process of operation, the noise is low, giving you a better experience.Manufacture with the latest technical standards and upgrade productsSturdy and durableMade of high quality material, durableGood applicability of the whole machineIt can be installed in many ways with input and output modes.High reliabilityHeavy weight, stable operation and long service lifeRunning low noiseIn the process of operation, the noise is low, giving you a better experience and use. Thickening gearThe gears are upgraded in an all-round way, the running efficiency of the thicker gears is higher and faster, the gearsare durable, and the service life of the reducer is prolonged. Product Process Drawing Confirmation Material Heat Treatment Finish Turning Gear Hobbing NC Milling Heat Treatment Outer Round Grinding Hard Scraping and GrindingApplication area Quality Inspection Why Choose Us Workshop machinery(Real scene shooting, illegal use is strictly prohibited) Company Certifications Company Exhibitions Product packaging & delivery Packing & Delivery●Packaging: In order to ensure the integrity of product appearance, we will choose cartons, wooden cases and wooden pallets according to customers' requirements.●Delivery time: Each reducer is manufactured and tested in accordance with strict and fixed procedures to ensure that the quality is correct before leaving the factory and delivery on time.●Transportation mode: We will choose the most suitable mode of transportation for our customers according to the weight and size of the goods. We can also choose the mode of transportation according to the needs of our customers.●Receiving and after-sales service: After receiving the goods, please check whether they are in good condition. We will provide customers with perfect after-sales service. Company Profile ZheJiang Ruige Transmission Machinery Co., Ltd. is a professional company concentrates on the production of gearbox and high precision gear, located in the research and production of gear reducer, gearbox and crane industry hoisting and operation mechanism.The main products are various specifications of high speed reducer, electric vehicle with precursor gearbox, rear wheel drive, independent suspension type integral gearbox and gearbox, gear, motor driving, special reducer, electric hoist reducer, lifting mechanism and operation driving mechanism, three-dimensional garage special reducer, lifting mechanism The company has the equipment from Germany, Fitness Lat Pull Down Bar Home Gym Pulley Grips Rotating V-Bar Pulley Cable Machine T Handle Bar Pulley Cable Machine Attachment Switzerland, Italy, Japan and other international leading CNC and high precision testing instruments,such as the Xihu (West Lake) Dis. Seiki machining center, CZPT reishauer gear hobbing machine, gear grinding machine, Ipsen multifunctional carburizing furnace, Hexagon 3 coordinate measuring instrument, Klingelnberg gear tester.☞☞☞To learn more about the company, click here! FAQ Q:what can you buy from us?A:Axle,Gearbox,Transmission,worm gear reducer,other crane parts(electric hoist, electric trolley, lifting hook etc)Q: What should I provide when I choose gearbox/speed reducer?A: The best way is to provide the motor drawing with parameter. Our engineer will check and recommend the most suitable gearboxmodel for your refer. Or you can also provide below specification as well:1) Type, model and torque.2) Ratio or output speed3) Working condition and connection method4) Quality and installed machine name5) Input mode and input speed6) Motor brand model or flange and motor shaft sizeQ:What are the differetiates between RUIGE with other supplier?A:Profeessional and reliability. Our advantages are multiple available technologies, strong quality assurance, and good at project & supply chain management.Q:Is there a cost for RUIGE service?A:There is no additional cost above the product and tooling price except third party service.Q:Will I be CZPT to visit the supplier?A:First, all of our supply partner has undergone a series of screening and audit process, we can provide complete audit report to you.Secondly, if you want to perform your own independent supplier audit procedure, our representitives can accompany and assit with you to achieve it.Q:How to deal with the quality problem?A:a. With our partners we perform APQP at an early stage in each project.b. Our factory must fully understand the quality concerns from customers and implement product & process quality requirements.c. Our quality professionals who perform patrol inspection in our factories.We perform final inspection before the goods are packed.d. We have 3rd party inspectors who perform final audit checks on the packed goods prior to dispatch from China.Q:Can you take responsibility for me?A:Of course, I'm happy to help you! But I just take responsibility for my products.Please offer a test report, if it was our fault, absolutely we can make a compensation for you, my friend!Q:Do you like to serve the client only with small orders?A:We enjoy to grow up together with all our clients whatever big or small.You will become bigger and bigger to be with us.
Choosing a Gearbox For Your Application
The gearbox is an essential part of bicycles. It is used for several purposes, including speed and force. A gearbox is used to achieve one or both of these goals, but there is always a trade-off. Increasing speed increases wheel speed and forces on the wheels. Similarly, increasing pedal force increases the force on the wheels. This makes it easier for cyclists to accelerate their bicycles. However, this compromise makes the gearbox less efficient than an ideal one.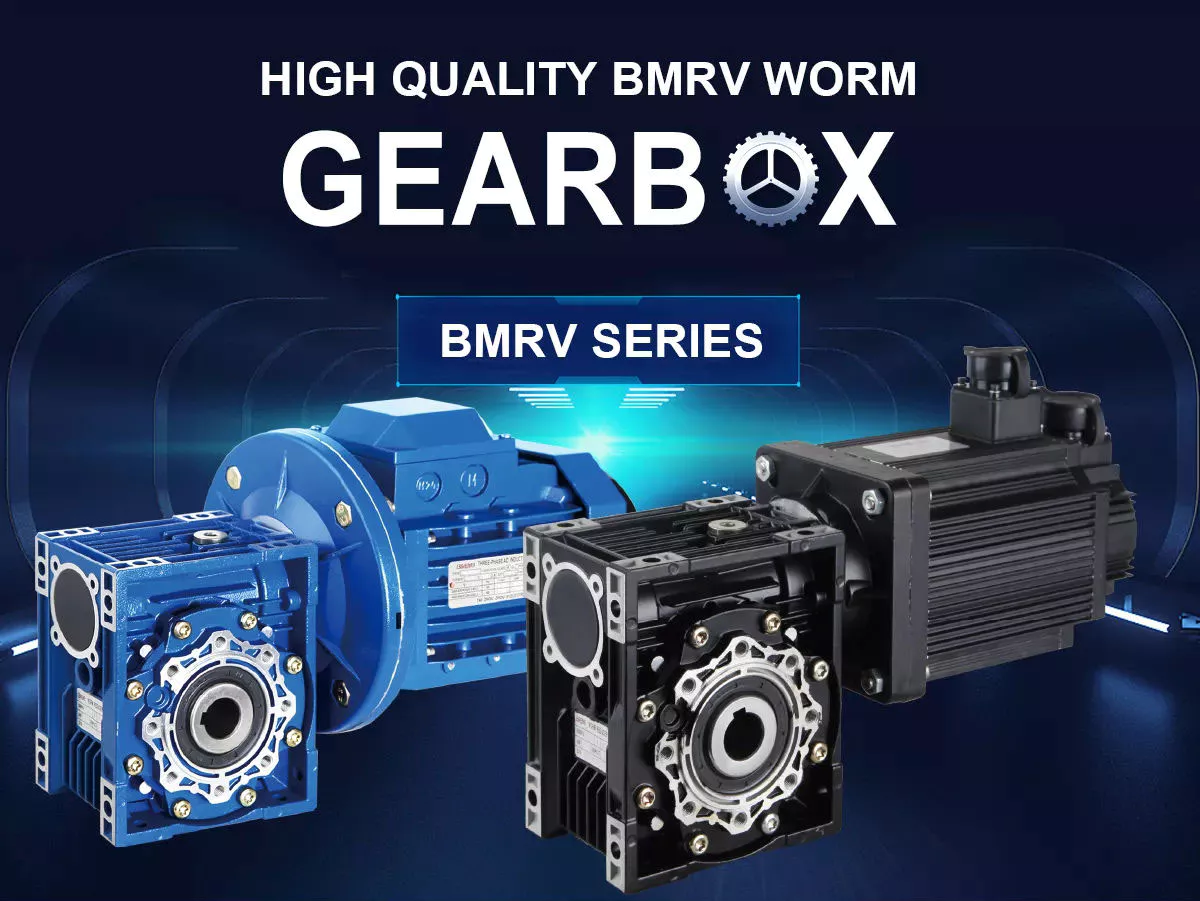 Dimensions
Gearboxes come in different sizes, so the size of your unit depends on the number of stages. Using a chart to determine how many stages are required will help you determine the dimensions of your unit. The ratios of individual stages are normally greater at the top and get smaller as you get closer to the last reduction. This information is important when choosing the right gearbox for your application. However, the dimensions of your gearbox do not have to be exact. Some manufacturers have guides that outline the required dimensions.
The service factor of a gearbox is a combination of the required reliability, the actual service condition, and the load that the gearbox will endure. It can range from 1.0 to 1.4. If the service factor of a gearbox is 1.0, it means that the unit has just enough capacity to meet your needs, but any extra requirements could cause the unit to fail or overheat. However, service factors of 1.4 are generally sufficient for most industrial applications, since they indicate that a gearbox can withstand 1.4 times its application requirement.
Different sizes also have different shapes. Some types are concentric, while others are parallel or at a right angle. The fourth type of gearbox is called shaft mount and is used when mounting the gearbox by foot is impossible. We will discuss the different mounting positions later. In the meantime, keep these dimensions in mind when choosing a gearbox for your application. If you have space constraints, a concentric gearbox is usually your best option.
Construction
The design and construction of a gearbox entails the integration of various components into a single structure. The components of a gearbox must have sufficient rigidity and adequate vibration damping properties. The design guidelines note the approximate values for the components and recommend the production method. Empirical formulas were used to determine the dimensions of the various components. It was found that these methods can simplify the design process. These methods are also used to calculate the angular and axial displacements of the components of the gearbox.
In this project, we used a 3D modeling software called SOLIDWORKS to create a 3-D model of a gear reducer. We used this software to simulate the structure of the gearbox, and it has powerful design automation tools. Although the gear reducer and housing are separate parts, we model them as a single body. To save time, we also removed the auxiliary elements, such as oil inlets and oil level indicators, from the 3D model.
Our method is based on parameter-optimized deep neural networks (DBNs). This model has both supervised and unsupervised learning capabilities, allowing it to be self-adaptive. This method is superior to traditional methods, which have poor self-adaptive feature extraction and shallow network generalization. Our algorithm is able to recognize faults in different states of the gearbox using its vibration signal. We have tested our model on two gearboxes.
With the help of advanced material science technologies, we can now manufacture the housing for the gearbox using high-quality steel and aluminium alloys. In addition, advanced telematics systems have increased the response time of manufacturers. These technologies are expected to create tremendous opportunities in the coming years and fuel the growth of the gearbox housing market. There are many different ways to construct a gearbox, and these techniques are highly customizable. In this study, we will consider the design and construction of various gearbox types, as well as their components.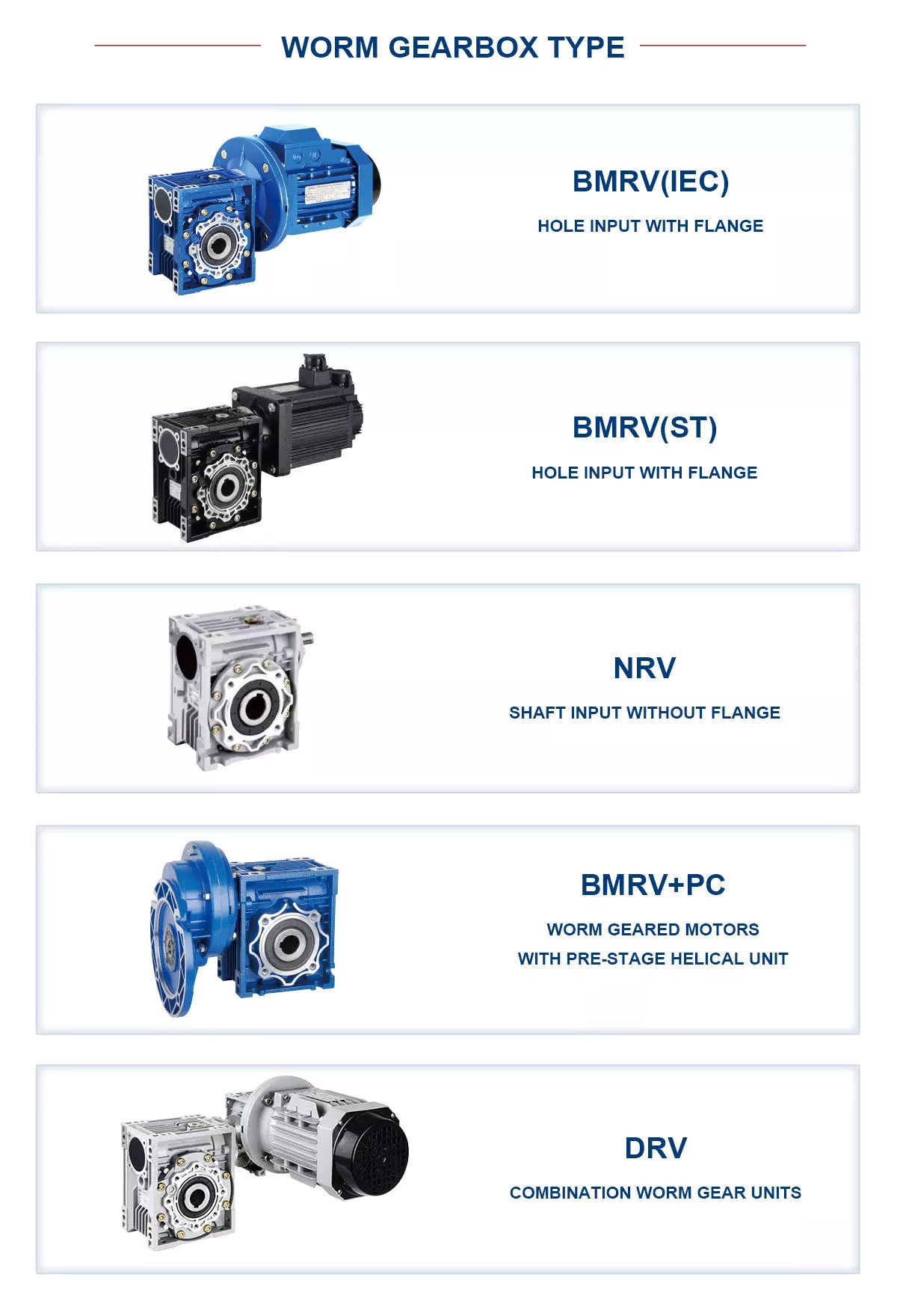 Working
A gearbox is a mechanical device that transmits power from one gear to another. The different types of gears are called planetary gears and are used in a variety of applications. Depending on the type of gearbox, it may be concentric, parallel, or at a right angle. The fourth type of gearbox is a shaft mount. The shaft mount type is used in applications that cannot be mounted by foot. The various mounting positions will be discussed later.
Many design guidelines recommend a service factor of 1.0, which needs to be adjusted based on actual service conditions. This factor is the combined measure of external load, required reliability, and overall gearbox life. In general, published service factors are the minimum requirements for a particular application, but a higher value is necessary for severe loading. This calculation is also recommended for high-speed gearboxes. However, the service factor should not be a sole determining factor in the selection process.
The second gear of a pair of gears has more teeth than the first gear. It also turns slower, but with greater torque. The second gear always turns in the opposite direction. The animation demonstrates this change in direction. A gearbox can also have more than one pair of gears, and a first gear may be used for the reverse. When a gear is shifted from one position to another, the second gear is engaged and the first gear is engaged again.
Another term used to describe a gearbox is "gear box." This term is an interchangeable term for different mechanical units containing gears. Gearboxes are commonly used to alter speed and torque in various applications. Hence, understanding the gearbox and its parts is essential to maintaining your car's performance. If you want to extend the life of your vehicle, be sure to check the gearbox's efficiency. The better its functioning, the less likely it is to fail.
Advantages
Automatic transmission boxes are almost identical to mechanical transmission boxes, but they also have an electronic component that determines the comfort of the driver. Automatic transmission boxes use special blocks to manage shifts effectively and take into account information from other systems, as well as the driver's input. This ensures accuracy and positioning. The following are a few gearbox advantages:
A gearbox creates a small amount of drag when pedaling, but this drag is offset by the increased effort to climb. The external derailleur system is more efficient when adjusted for friction, but it does not create as little drag in dry conditions. The internal gearbox allows engineers to tune the shifting system to minimize braking issues, pedal kickback, and chain growth. As a result, an internal gearbox is a great choice for bikes with high-performance components.
Helical gearboxes offer some advantages, including a low noise level and lower vibration. They are also highly durable and reliable. They can be extended in modular fashion, which makes them more expensive. Gearboxes are best for applications involving heavy loads. Alternatively, you can opt for a gearbox with multiple teeth. A helical gearbox is more durable and robust, but it is also more expensive. However, the benefits far outweigh the disadvantages.
A gearbox with a manual transmission is often more energy-efficient than one with an automatic transmission. Moreover, these cars typically have lower fuel consumption and higher emissions than their automatic counterparts. In addition, the driver does not have to worry about the brakes wearing out quickly. Another advantage of a manual transmission is its affordability. A manual transmission is often available at a lower cost than its automatic counterpart, and repairs and interventions are easier and less costly. And if you have a mechanical problem with the gearbox, you can control the fuel consumption of your vehicle with appropriate driving habits.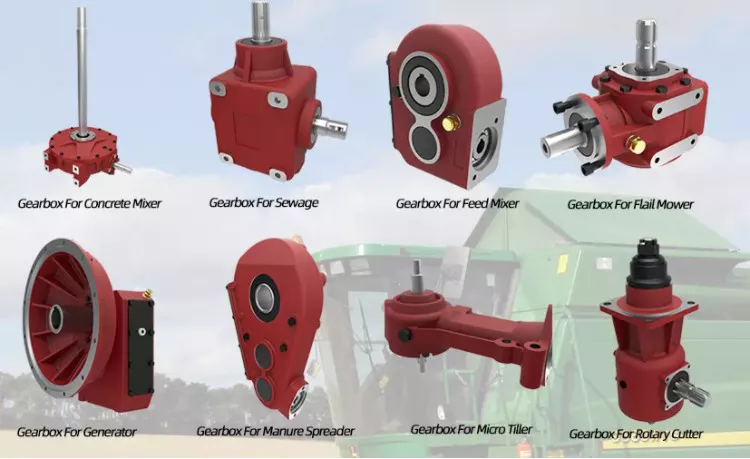 Application
While choosing a gearbox for a specific application, the customer should consider the load on the output shaft. High impact loads will wear out gear teeth and shaft bearings, requiring higher service factors. Other factors to consider are the size and style of the output shaft and the environment. Detailed information on these factors will help the customer choose the best gearbox. Several sizing programs are available to determine the most appropriate gearbox for a specific application.
The sizing of a gearbox depends on its input speed, torque, and the motor shaft diameter. The input speed must not exceed the required gearbox's rating, as high speeds can cause premature seal wear. A low-backlash gearbox may be sufficient for a particular application. Using an output mechanism of the correct size may help increase the input speed. However, this is not recommended for all applications. To choose the right gearbox, check the manufacturer's warranty and contact customer service representatives.
Different gearboxes have different strengths and weaknesses. A standard gearbox should be durable and flexible, but it must also be able to transfer torque efficiently. There are various types of gears, including open gearing, helical gears, and spur gears. Some of the types of gears can be used to power large industrial machines. For example, the most popular type of gearbox is the planetary drive gearbox. These are used in material handling equipment, conveyor systems, power plants, plastics, and mining. Gearboxes can be used for high-speed applications, such as conveyors, crushers, and moving monorail systems.
Service factors determine the life of a gearbox. Often, manufacturers recommend a service factor of 1.0. However, the actual value may be higher or lower than that. It is often useful to consider the service factor when choosing a gearbox for a particular application. A service factor of 1.4 means that the gearbox can handle 1.4 times the load required. For example, a 1,000-inch-pound gearbox would need a 1,400-inch-pound gearbox. Service factors can be adjusted to suit different applications and conditions.